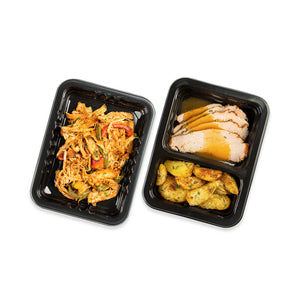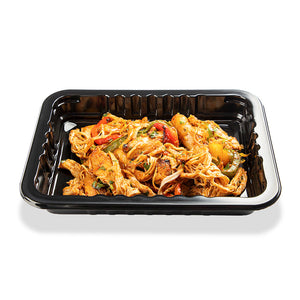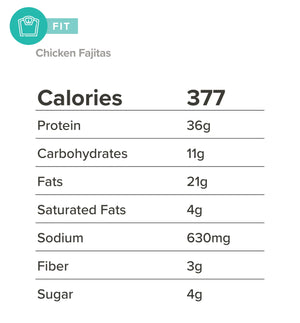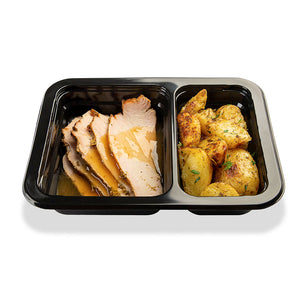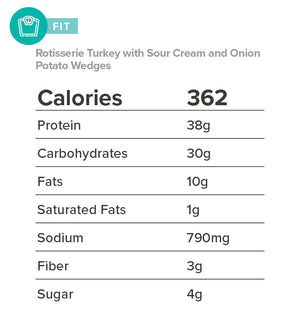 The Carb Cycler Bundle
Available at Club Fitness - Fenton
$10.50/meal
Whether you're Carb Cycling, Carb Backloading or just wanting a balanced approach to your daily nutrition-this combo is great for you!


This bundle includes one low carb meal and one moderate carb meal.
Chicken Fajita
Ingredients: All-Natural Chicken, Green Bell Peppers, Red Bell Peppers, Yellow Peppers, Onions, Garlic, Olive Oil, Ancho Chili, Garlic Powder, Cayenne Pepper, Taco Seasoning, Gluten-Free All-Purpose Flour, Lime Juice, Cilantro, Cumin, Oregano, Cinnamon, Sea Salt, Black Pepper
Allergens: None
Made in a facility that processes Tree Nuts, Fish and Shellfish.
Rotisserie Turkey with Sour Cream and Onion Potatoes Wedges
Ingredients: All-Natural Turkey, Potatoes, Olive Oil, Garlic, Organic Chicken Bone Broth, Housemade Turkey Broth, Orange Juice Concentrate, Garlic Powder, Onion Powder, Vinegar Powder, Crystallized lemon, Orange Pepper Seasoning, Rosemary, Fresh Dill, Parsley, Chives, Thyme, White Rice Flour, Organic Low-Glycemic Palm Sugar, Lemon Pepper Seasoning, Sea Salt
Allergens:
 None
Made in a facility that processes Tree Nuts, Fish and Shellfish